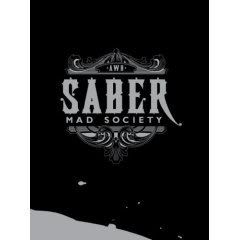 + SABER- Mad Society
Born in 1976 in Glendale, California, SABER had already made his name a visual fixture in Los Angeles by the end of his teens. But it was as a 20-year-old that he completed the painting that would catapult him to the status of a global legend. His piece on the sloping bank of the Los Angeles River is nearly the size of a football field, and can be read clear as day from a satellite photo. In a famous photograph taken by his father just after it was completed SABER stands on the piece and appears as a tiny speck amid a giant blaze of color.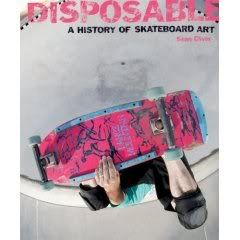 - Disposable: A History of Skateboard Art - Longtime skateboard artist Sean Cliver put together this staggering survey of over 1000 skateboard graphics from the last 30 years, creating an indispensable insiders' history as he did so.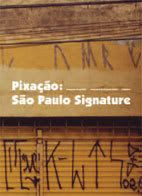 + Pixação - São Paulo Signature - "The astute analysis which is expanded upon in this volume opened my myopic eyes to a system of writing and ethic of creation that rises above even the most high-spirited and emblematic American graffiti." Steven Heller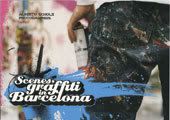 Scenes - Graffiti in Barcelona
This book is the result of Alberto Scholz's desire to photograph graffiti as an insider, rather than an outsider looking in. His aim is not purely to document but to "photograffiti", and that demands he be part of the action.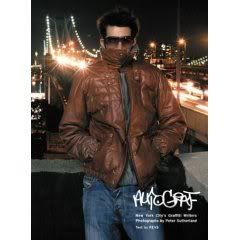 Autograf: New York City's Graffiti Writers
Almost every artist's face in this 71/2"×101/4" collection of 96 hot-looking four-color portraits (with a few more in b&w) is obscured in some way, reminding us that while some may see these writers as artists, many others, including the police, perceive them as criminals.



Giant
Mike Giant has achieved fame as a graffiti artist, illustrator and tattooist. Black ink is GIANT's specialty and whether his medium is concrete, paper or skin his signature style - made up of equal parts Mexican folk art and Japanese illustration - is unmistakable.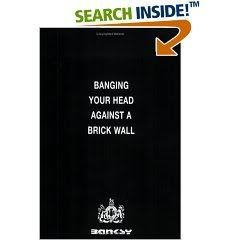 Banging Your Head Against a Brick Wall
The first incendiary collection of stencils and graffiti from Banksy, presented and bound in a handy pocket sized high quality format. Rarely have art and politics been put to such fine,and overtly public, use. Mix the irony and juxtaposition of John Yates with the beauty of the finest aerosol art, and you'll have some idea of how good this really is. The reproductions are interspersed with an excellent array of quotes, statements, letters and a beginners guide to painting with stencils. Very, very good.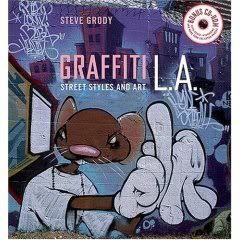 Graffiti L.A.: Street Styles and Art
Graffiti L.A. provides a comprehensive and visual history of graffiti in Los Angeles, as well as an in-depth examination of the myriad styles and techniques used by writers today. Complementing the main text, interviews with L.A.'s most prolific and infamous writers provide insight into the lives of these fugitive artists. Essential to the understanding of the development of the graffiti movement, this book will be an invaluable source to graffiti fans around the world.



Fuzz One
Description: FUZZ ONE is the staggering, outrageous, true story of a raucous and wholly unsupervised childhood in the Bronx of the 1970s. Through Vincent Fedorchak's hilarious deadpan narration of a wild existence wrought with adolescent braggadocio, we are taken on a rough journey through a deteriorating Bronx jungle-wonderland where property value was plummeting and kids ruled the streets.